################################################
Fomos bem lá atrás, no catálogo Facedown inteiro e compilamos uma coleção para o 'Throwback Sampler' para você baixar de graça!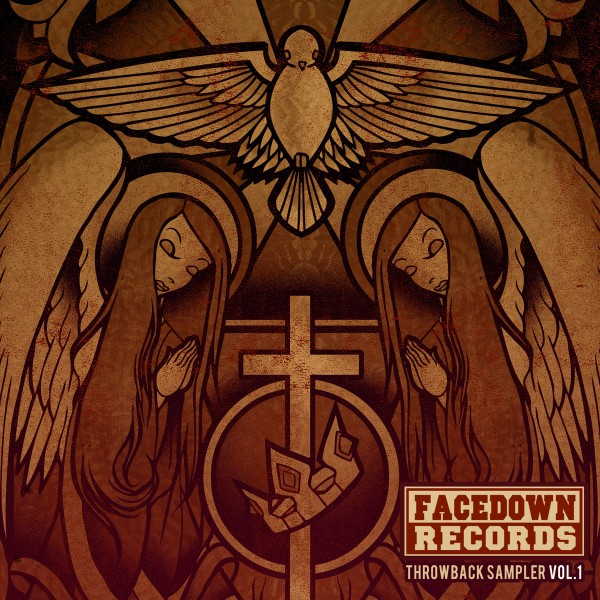 Vol. 1 apresenta 12 faixas desses clássicos das bandas da Facedown, como : Means, Figure Four, Symphony In Peril, Seventh Star, Nodes Of Ranvier and more! E para ir junto com este sampler, todos os álbuns estão
afiliados para
vendas no iTunes em todo o mundo por apenas $ 4,99 até o final de 2013! Portanto, tome algum tempo e confira as origens da Facedown, Nos estamos animados por as pessoas terem acesso às bandas que começaram a Facedown e aonde ela está hoje.
ACEDOWN RECORDS THROWBACK SAMPLER VOL. 1
Means – "Connected"

Figure Four – "In The Face Of Death"

Symphony In Peril – "For Now We See In A Mirror, Dimly, But Then Face To Face"

One 21 – "Runaway"

Alove For Enemies – "The Harvest"

Nodes Of Ranvier – "Don't Blink (Or We May Miss It)"

Seventh Star – "Thick And Thin"

Inked In Blood – "Lest I Sleep The Sleep Of Death"

Dodgin' Bullets – "Tomorrow The World Will Change Forever"

Bloody Sunday – "The Curse"

Falling Cycle – "Rose Adore"

Indwelling – "Hymn"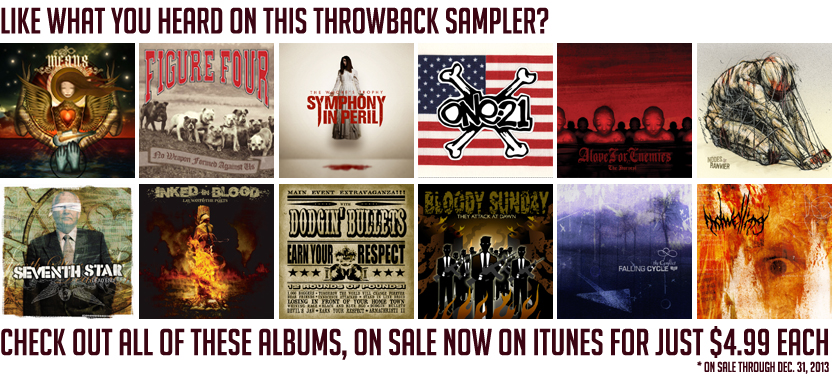 See more at http://facedownrecords.com/sampler/
iTunes: Nodes Of Ranvier – Nodes Of Ranvier